August 22, 2021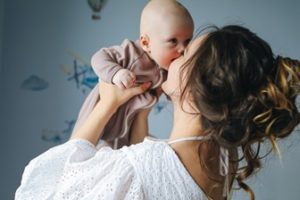 Tooth decay isn't the only threat to your oral health. As the leading cause of tooth loss, gum disease is equally devastating. Although good oral hygiene habits can prevent the infection, the Centers for Disease Control and Prevention estimates at least 50% of adults have a stage of gum disease, like gingivitis. It's caused by bacteria found in plaque and tartar buildup. While you might believe bleeding or swollen gums aren't alarming, your smile isn't the only thing at risk. The infection can spread through saliva, which means it is contagious. Here's what you need to know before puckering up for a kiss or sharing a drink.
Gingivitis Is Transmittable
It's a common belief that gum disease only affects adults; however, children aren't immune to the bacterial infection. Anyone who doesn't follow a solid oral hygiene routine at home or skips regular visits with their dentist is at risk of gum disease, no matter their age.
If your brushing and flossing habits are subpar, you're allowing plaque and tartar to build around your gum line and between your teeth. The accumulation harbors bacteria that can destroy the supporting structures of your teeth with no treatment. The infection can also enter your bloodstream, increasing your risk of several medical issues, like heart disease and Alzheimer's disease.
Unfortunately, the complications don't end there. Although the subject is controversial, there's evidence gingivitis can spread through saliva-to-saliva contact. Even if there aren't visible signs of inflammation, you can still place others at risk.
Reducing the Spread of Gingivitis
If you have gingivitis, you may want to think twice before kissing your spouse on the mouth, especially if they have poor dental health. Their already compromised oral health can worsen when aggravated by gingivitis exposure.
Believe it or not, babies are often the most prone to the infection, despite not having all their teeth. Typically, it is spread to infants from a parent or loved one kissing them on the mouth.
You can keep every smile in your home healthy and infection-free by encouraging proper oral hygiene habits. Besides brushing twice per day, flossing every night is crucial to remove any plaque or bacteria left behind by your toothbrush.
The American Dental Association recommends everyone over the age of 2 have a cleaning and checkup every 6 months. Your dentist will remove buildup to prevent the infection while also monitoring for gingivitis. If the infection is detected, it's best to avoid kissing anyone on the lips and sharing drinks until after getting the proper treatment. With a few changes at home and routine dental care, you can ensure a beautiful smile is the only thing you're sharing with others.
About Dr. Franco Cordini
Dr. Cordini earned his dental degree from Creighton University School of Dentistry before continuing his education in periodontics at the University of Louisville. He has over 20 years of experience creating healthy smiles. If you have signs of gum disease, don't wait. Contact our office today to schedule your consultation for periodontal therapy.
Comments Off

on Is Gingivitis Contagious?
No Comments
No comments yet.
RSS feed for comments on this post.
Sorry, the comment form is closed at this time.