Sedation Dentistry – Louisville, KY
Worried About Your Treatment? We Can Help!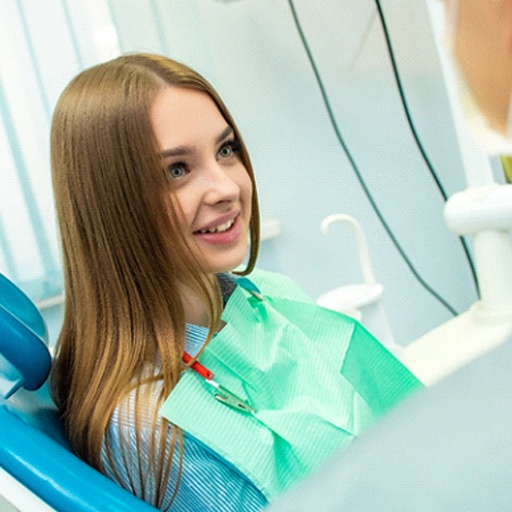 If you're the kind of person who avoids dental care in general because you're afraid of discomfort, then the prospect of having periodontal therapy or implant surgery performed is probably not an exciting one. Dr. Cordini is well known for his chairside manner in helping patients relax during their treatments, but for those who need a little extra help staying calm, we invite you to call and ask about our options for sedation dentistry in Louisville, KY.
Why Choose Cordini Periodontics & Implants for Sedation Dentistry?
A Gentle, Caring Periodontist
A Team That Takes Their Time
Three Sedation Options Available
Nitrous Oxide Sedation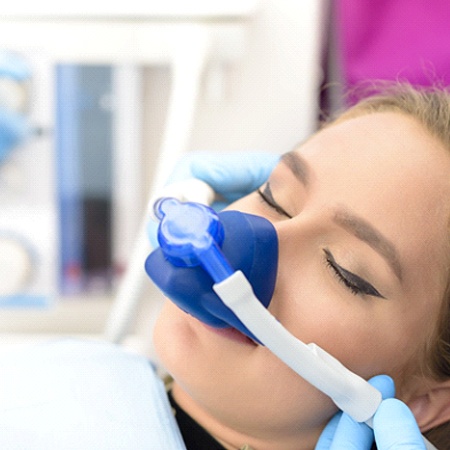 The mildest form of sedation available in dentistry, nitrous oxide is often referred to as "laughing gas." While nitrous oxide is not guaranteed to make you "laugh" per se, it does instill a deep sensation of relaxation and even euphoria in patients. As a result, it's very popular for patients who struggle with dental-related anxiety, have a fear of needles, or have something similar that's preventing them from getting the essential treatment they need. We'd be happy to discuss this calming solution more at your next appointment. Otherwise, you can give us a call or read on!
Who Is a Good Candidate for Nitrous Oxide?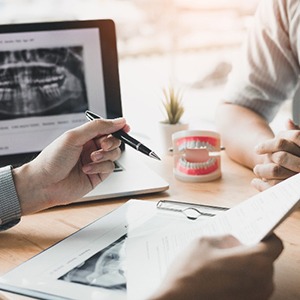 Nitrous oxide is often recommended for patients who have:
Mild to moderate dental-related anxiety
A fear of needles
Dental sensitivity
A strong gag reflex
Of course, before determining if you're a candidate, we will need to consider important information, like your allergies or any medications you're taking. While nitrous oxide is mild enough to be a safe option for the large majority of patients, there are a few exceptions, including those who are pregnant or have a breathing condition.
How Does Nitrous Oxide Work?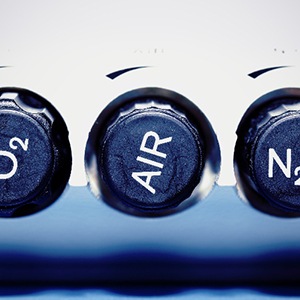 In short, this gas-based sedative is administered through a small nasal mask that is worn throughout your procedure. After gently inhaling the odorless gas for a few minutes, you'll start to feel the effects of the sedative wash over you, making it very easy to keep calm during your appointment. You'll remain awake and able to respond to any instructions we give you, but you may feel so relaxed that you doze off every now and then. That's okay – we will closely monitor you throughout your entire treatment to ensure you're calm, safe, and comfortable.
Aftercare for Nitrous Oxide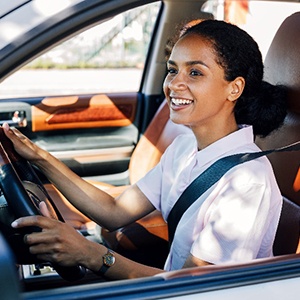 When your appointment is over, we'll switch off the nitrous oxide and remove the nasal mask, allowing you to breathe regular air for the next few minutes. The effects should fade as quickly as they came. As a result, it's easy for you to drive yourself home and get back to your daily routine!
Oral Conscious Sedation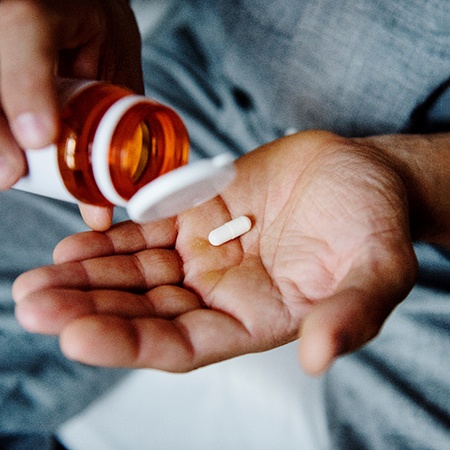 For those with moderate levels of anxiety, oral conscious sedation can provide lasting relief for several hours after taking. The sedative comes in a pill form that is taken orally prior to your appointment. Once the sedative kicks in, you'll experience a deep state of relaxation that puts your anxiety at ease, making it much easier to complete just about any procedure. However, because the effects of the sedative are stronger on average, you'll experience lingering effects even after your appointment is over. That means you'll need to have a friend or family member drive you home.
What is Oral Conscious Sedation?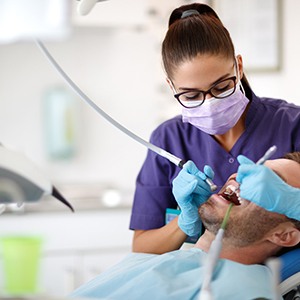 The medication administered for oral conscious sedation is typically from the diazepam family, such as Valium, Ativan, or Halcion. The one your sedation dentist in Louisville will prescribe you will depend on your medical history, allergies, and other information that our team at Cordini Periodontics & Implants will collect during your consultation.
How Does Oral Conscious Sedation Work?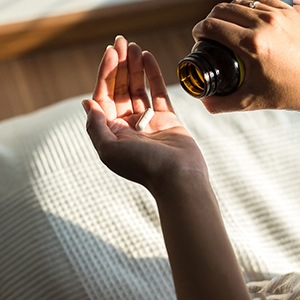 Oral conscious sedation doesn't render you unconscious, but helps put you in a deep state of relaxation so you can comfortably receive treatment from Dr. Cordini. Directly before your visit, or as soon as you reach our office, you'll take a single pill. Within about 15 minutes, you'll feel the effects kick-in and we'll take you back to the treatment room.
Because you'll remain conscious throughout your entire procedure, you'll be able to respond to our requests or questions. However, many patients don't remember much about their visit, which can be a great benefit for those with moderate anxiety or dental phobia.
The effects of the medication can linger for several hours, so it's best to rest for the remainder of the day and avoid going back to work. We also recommend planning to have a friend or family member care for you for the rest of the day, as well as drive you to and from your appointment.
Are You a Good Candidate?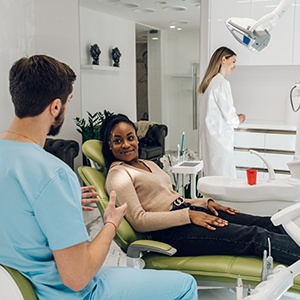 Our team will always go over your medical history with you before determining whether oral conscious sedation is right for you or administering any medication. That way, we can ensure it's safe. Typically, this is an excellent option for patients who:
Have anxiety or fear surrounding visiting the dentist
Have a strong gag reflex that makes dental treatments uncomfortable
Need to undergo a lengthy procedure
Have physical or developmental disabilities that makes undergoing treatment difficult
IV Sedation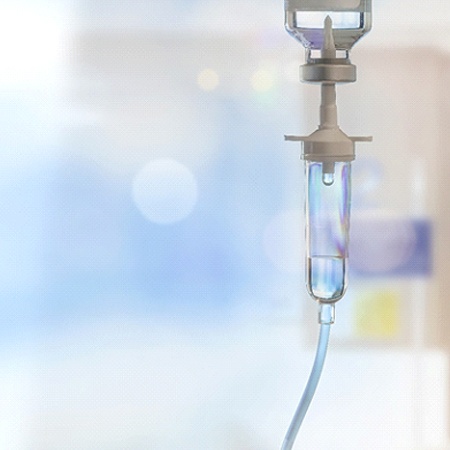 This is perhaps the most powerful method of sedation dentistry, and it's easy to see why! Not only do the effects last a long time and kick in rather quickly, but the majority of patients likely won't even remember much of their treatment—which is a great thing if they struggle with dental anxiety or require lengthy procedures. By administering the sedative through the bloodstream, we can help you stay as relaxed as possible while providing essential care to improve and preserve your beautiful smile.
What Is IV Sedation?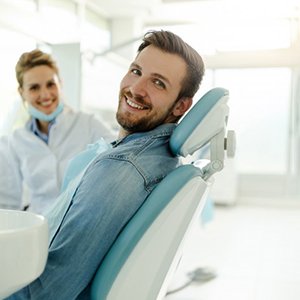 At the beginning of your procedure, our team will deliver a sedative intravenously, i.e. via a nerve in your hand or arm. You'll start feeling the effects right away, going into a highly relaxed or euphoric state. Most patients find that they don't remember the actual treatment afterward. Since the patient will be extra calm, this can also allow the dentist to work more efficiently and even perform multiple procedures in a single visit. Remember, since the effects won't wear off for several hours after the appointment, you'll need to arrange for someone you trust to drive you home. You'll also want to plan on taking the rest of the day off so you can get plenty of rest for a smoother recovery.
Who Is a Good Candidate for IV Sedation?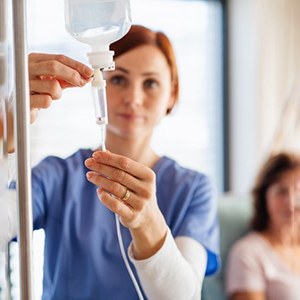 The majority of the time, IV sedation is reserved for those who require oral surgery or lengthy and complex procedures. This method can make it much easier for patients to undergo the essential treatments they need without having to experience sitting for long periods or worrying about feeling anxious. Furthermore, those who struggle with conditions like an overactive gag reflex, TMJ dysfunction, or some other neuromuscular complication that can make it challenging to keep their mouth open may be able to benefit from IV sedation. To determine if this solution is a viable option for you, we'll need to first evaluate your situation, medical history, level of anxiety, overall health, and any medications you might be taking to see if you're eligible.
The Benefits of IV Sedation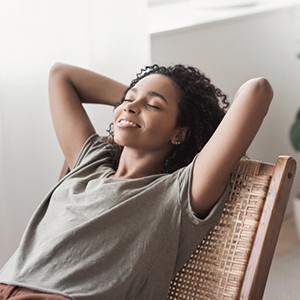 IV sedation comes with a wide variety of advantages for patients when it comes to undergoing essential dental treatments. Some of the benefits include:
The ability to maintain and improve your smile despite experiencing dental phobia or anxiety.
A deep state of relaxation that provides a comfortable and stress-free experience during a dental visit.
A closely monitored process where the dental team will regulate the flow of medication to ensure constant relaxation throughout the appointment.
Effects will kick in swiftly due to the administration of the sedative through the bloodstream.
Am I a Good Candidate for Sedation Dentistry?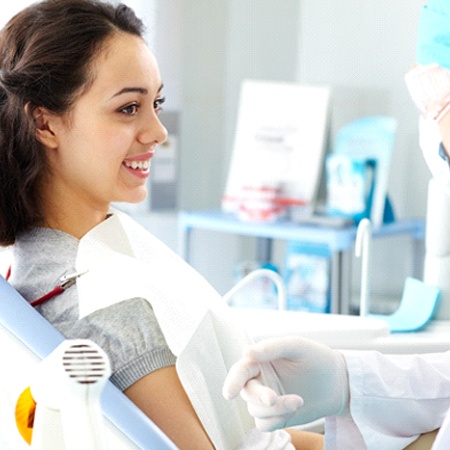 Sedation dentistry is often recommended for those with anxiety or dental phobia, but it's also ideal for those with the following:
Difficulty keeping still or your mouth open for extended periods of time
Sensitive gag reflex
Low pain tolerance
Resistance to local anesthetic
Cognitive or physical impairments that make dental treatments difficult
Sedation Dentistry FAQs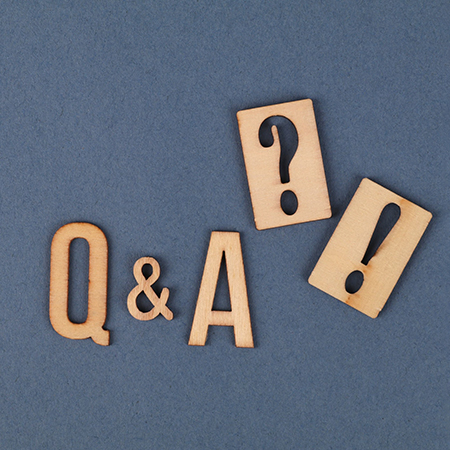 If your heart races when it's time to go to the dentist, or you need dental work, sedation dentistry may be right for you. Your sedation dentist in Louisville, Dr. Cordini, can keep you comfortable. It's normal to have some concerns about the road ahead. Dr. Cordini will explain everything during your consultation. While you wait, here are the answers to the most frequently asked questions.
Is Sedation Dentistry Safe?
Sedation dentistry is safe for most patients with good health. Dr. Cordini will review your medical history and any OTC or prescribed medications because some can interfere with sedation. Your dentist will choose the safest sedative for your needs. Nitrous oxide is safe for most people, including children. You'll be monitored closely by your dental team from start to finish.
What Does It Feel Like Under Dental Sedation?
The effects you'll feel vary depending on the type used. Nitrous oxide can cause a heavy or tingling sensation in the extremities while you reach a high level of relaxation. The effects dissipate within a few minutes after the inhaled sedative is stopped. Oral conscious is a bit stronger. The prescribed medication doesn't "put you to sleep," however, you might doze off because it can make you drowsy. You can still be awakened easily by verbal and physical stimuli. It can take a few hours for the sedative to wear off, so you'll need someone to drive you home. IV sedation provides stronger effects. You'll sleep through your appointment and won't have any memory of the procedure. You'll need to limit your activities for the rest of the day because you can feel groggy for a few hours.
Will I Feel Any Pain with Dental Sedation?
Dr. Cordini can use a numbing agent to block any pain during your appointment. He also uses the latest treatments and techniques, so you won't have to worry about a painful day in the dentist's chair. Although you won't feel anything during your procedure, your mouth may be a little tender, depending on your treatment. You can manage it with an OTC pain reliever. Dr. Cordini will review any additional aftercare instructions before you head home.
Will I Remember Anything?
It's not unusual to have fragmented memory loss, which can be great for patients with negative past dental experiences. It's also beneficial if you have dental-related fears or anxiety.
How Much Does Sedation Dentistry Cost?
There's no flat fee for sedation dentistry because many factors affect the cost, like the type of sedative and the amount administered. A member of our team will explain the fee during your consultation. Dental insurance often considers sedation as an elective service, but there are exceptions. If applicable, we will work on your behalf with your dental insurance to maximize your benefits to lower the amount you'll pay. We offer many financial solutions for any remaining balance. Besides traditional payment methods, we also accept third-party financing. You can make monthly installments to keep sedation affordable.