Wisdom Tooth Extractions – Louisville, KY
Safe and Effective Third Molar Removal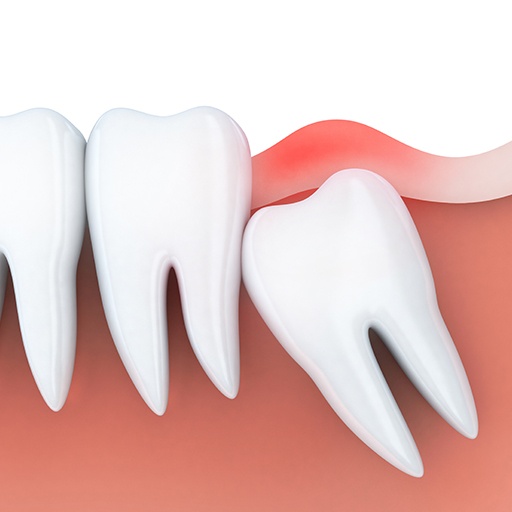 Wisdom teeth removal is so common that it's often thought of as a rite of passage for teenagers and young adults. Dr. Cordini has seen all kinds of wisdom teeth complications, and he will always take the time to fully understand your unique situation before planning an extraction to relieve your pain and protect the rest of your teeth. If there's someone in your family that might have to deal with impacted wisdom teeth in the near future, call us today to learn more about wisdom tooth extractions at our Louisville, KY periodontal office.
Why Choose Cordini Periodontics & Implants for Wisdom Tooth Extractions?
Relaxing IV Sedation Offered
Gentle, Encouraging Chairside Manner
We Take Our Time with Each Patient
When is Wisdom Tooth Extraction Really Necessary?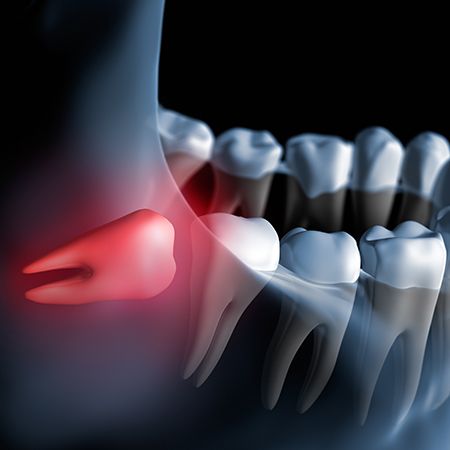 Certain people are able to keep their wisdom teeth, but that's only in circumstances where they're able to erupt normally and can easily be cared for. In most cases, wisdom teeth will need to be removed due to becoming fully or partially trapped under the gums, causing constant oral pain and raising the risk of infection. It is generally best to have potentially problematic wisdom teeth removed before they start causing serious problems or permanent damage.
Wisdom Tooth Extractions FAQs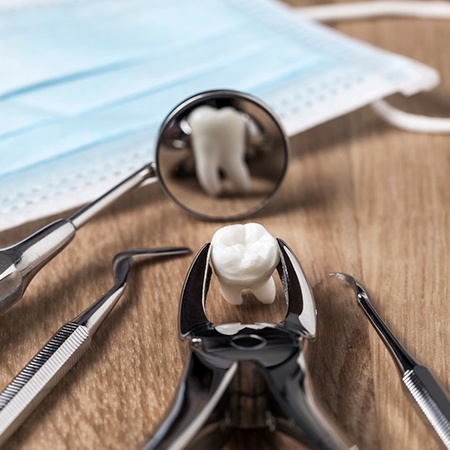 Dr. Cordini and our team are ready to help you say goodbye to troublesome wisdom teeth. Before you schedule your surgical consultation, however, you may want to know more about your third molars and what you can expect from wisdom tooth extractions in Louisville. To help you out, we have compiled a list of answers to some commonly asked questions. If you do not see the specific information that you were searching for, give us a call — we look forward to speaking with you!
Does Everyone Have Wisdom Teeth?
Most people develop four wisdom teeth. However, a 2015 article from the Dental Research Journal estimated that 5 – 37% of people are missing one or more of their wisdom teeth. Keep in mind that even if you cannot see your wisdom teeth, they may be present, but they could be hidden beneath the gumline. An X-Ray is the best way to tell if you have them. Also, it is worth noting that while most people develop them in their teens or early 20s, some people develop them earlier or later in life.
How Should I Prepare for My Wisdom Tooth Extraction?
One of the most important things you can do to prepare is talk to the doctor who will perform the extractions. Dr. Cordini will be happy to answer your questions and address any concerns you might have. Our team wants you to be able to commit to the procedure with confidence! Other things you can do include:
Arrange for someone to drive you to and from our office.
Do not smoke for at least 12 hours prior to your appointment.
Wear comfortable clothing. (If you are getting IV sedation, it should be easy to roll up your sleeves.)
Stock up on soft foods to eat after your procedure. Things like applesauce, ice cream, smoothies, and yogurt are good choices.
What's the Best Age to Get Wisdom Teeth Removed?
There are no hard-and-fast rules about when wisdom teeth should be removed. However, the procedure generally happens in young adulthood because it is easier to extract the teeth before they are completely developed and strongly embedded in the jaw. Younger people also tend to have an easier time recovering from the procedure. If your dentist recommends wisdom tooth removal for you, it is best to get it done sooner rather than later so you can avoid future problems.
Should Wisdom Teeth Be Removed If They Don't Hurt?
It is true that not everyone needs to have their wisdom teeth removed. However, many people choose to do so as a purely precautionary measure. If you are considering undergoing the procedure, our team can let you know about both the risks and potential benefits of moving forward.
If your dentist in Louisville recommends wisdom tooth removal, it is best to comply with their advice. Even if the teeth do not hurt at the moment, it is possible that they will cause serious problems in the future. For example, they might push nearby teeth out of place and increase your risk of infections and cysts.