About Our Periodontal Office – Louisville, KY
Bringing Louisville Customized Periodontal Care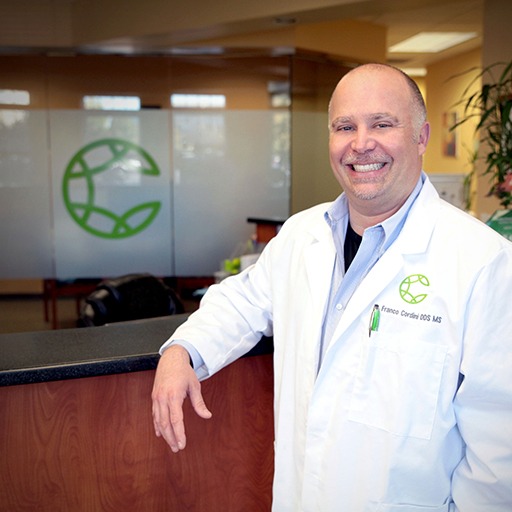 At Cordini Periodontics, our goal is to provide the highest quality treatment while causing the least amount of anxiety. From gum disease treatment to wisdom teeth removal to implant placement and prosthetics, we provide the specialty care that your mouth needs to stay fully functional and pain free. If you're interested in our services, call us today to schedule a periodontal consultation, where you can meet with our team and ask any questions that are on your mind.
A Partner in Complete Oral Health with a Personal Touch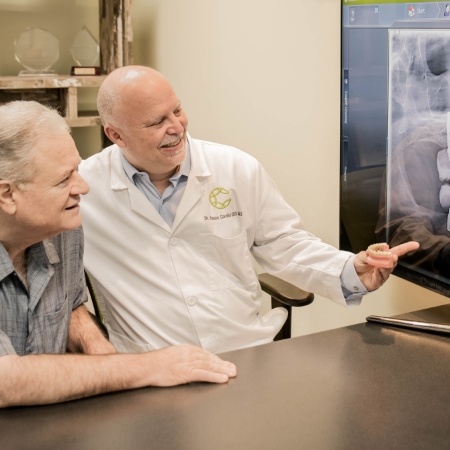 A typical in-network periodontal office sees dozens of patients a day, and many times jump from room to room going back and forth performing simultaneous procedures back and forth between rooms and make you feel like a number. Dr. Cordini keeps his periodontal office purposefully smaller to be able to focus on patients with advanced dental problems and spend time educating them on treatment options that work! You get to see Dr. Cordini at each appointment and are able to reach him after hours for urgent care needs.
State-of-the-Art Dental Technology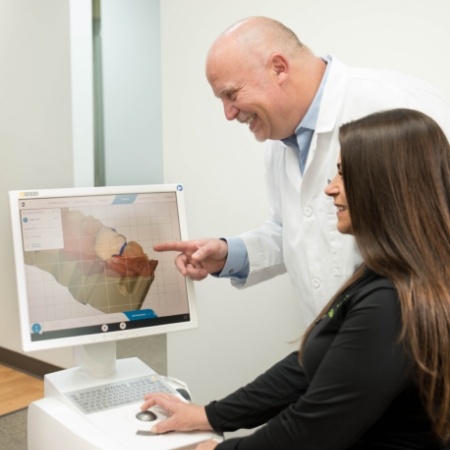 Cone beam imaging, soft tissue lasers, and IV sedation have all changed the landscape when it comes to periodontal care. Dr. Cordini is proud to lead the way when it comes to the latest innovations in diagnostic technology for implant placement and periodontal surgery. By incorporating the latest advancements into our periodontal office, we can save you time, simplify your treatment, and make it easier for you to relax and feel comfortable during your visits.
A Periodontist Has Twice the Dental Education of a Dentist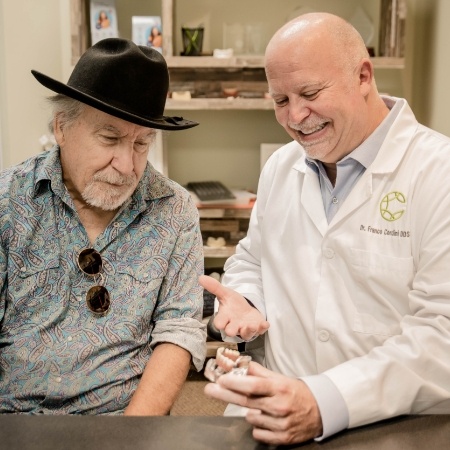 A periodontist is a type of specialist dentist who focuses on repairing and replacing the foundations, and teeth after they have suffered from trauma, decay, or age-related wear. To obtain this distinction, Dr. Cordini completed three years of training after finishing dental school, which concentrated on recognizing jaw diseases, and treating them by surgical and prosthetic interventions using the latest technology and techniques. This additional experience allows Dr. Cordini to handle the most complicated cases and virtually turn back the clock for those dealing with several ongoing dental issues.
No case is too complex! A typical patient for us is someone who hates or is scared of going to the dentist or maybe has been a caregiver for someone else and has neglected their own oral health, or someone who has received ill-fitting patchwork dentistry causing bleeding puffy gums or had the yearly crown done where none of them matched and now has advanced bone loss. No matter your specific situation know that we have successfully helped thousands of other people who were in your same exact shoes!