Advanced Periodontal Services & Technology – Louisville, KY
Letting Innovation Transform Our Periodontal Office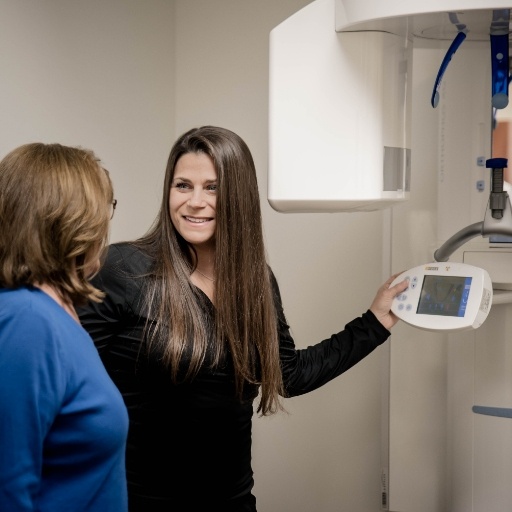 Dr. Cordini has always been a leader when it comes to using the latest technology in periodontal care. He is the first specialist in Louisville to use a CT scanner to plan complex oral surgeries. Keeping up with the latest technology improves the level of services we can offer, letting you enjoy more convenience with less anxiety. Below is a list of some of the innovations that we have incorporated into the care we provide.
Intraoral Camera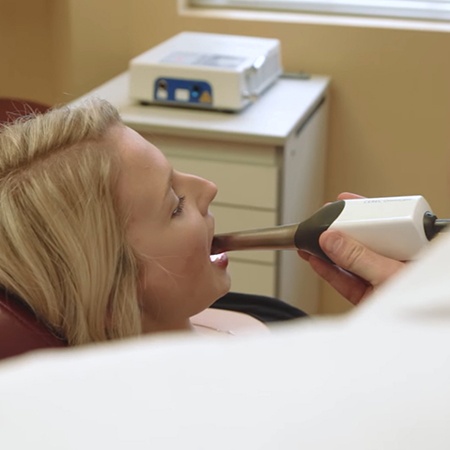 Nowadays, an intraoral camera is an indispensable tool for oral healthcare. One obstacle to treating the gums is that it can be hard to show our patients exactly what the problem is. Intraoral cameras allow us to take high-quality images of the mouth at various angles and display them on a nearby monitor. If there are signs of gum disease that you normally wouldn't notice on your own, this lets us show you exactly what the problem area looks like so that we can better explain what treatments are necessary.
3D Digital X-Rays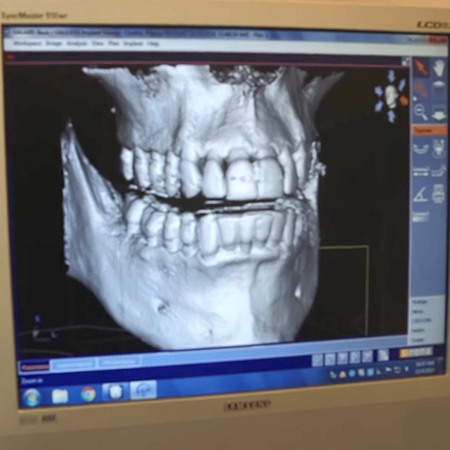 Older patients might remember having to wait for X-rays to be developed in a separate dark room and being worried about the levels of radiation that they were being exposed to. Digital X-rays have changed all of that; now we can develop the images instantly and begin examining them right away, and much less radiation is involved with the entire process. We can also enhance a digital X-ray to examine worrisome aspects of the mouth more closely.
CT Scanner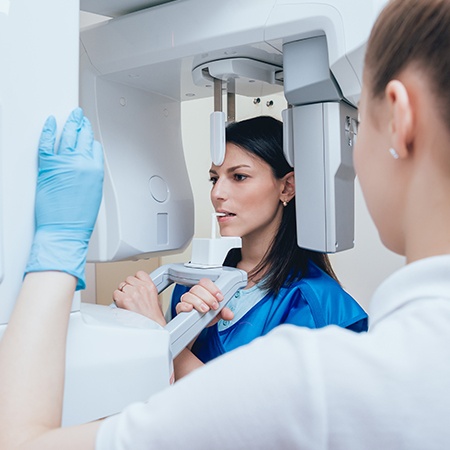 Cone beam computer tomography (CBCT) is an advanced method for obtaining a "surgical" view of the mouth. Unlike a traditional X-ray that only shows the mouth from a given angle, a CT scan produces a three-dimensional digital model that allows us to thoroughly examine the bone structure, tooth orientation, nerve canals, and other factors that could affect your treatment. This imaging method saves a lot of time during the planning phase of the surgery, and it can even let us know whether additional treatments are even necessary.
Soft Tissue Laser Periodontal Therapy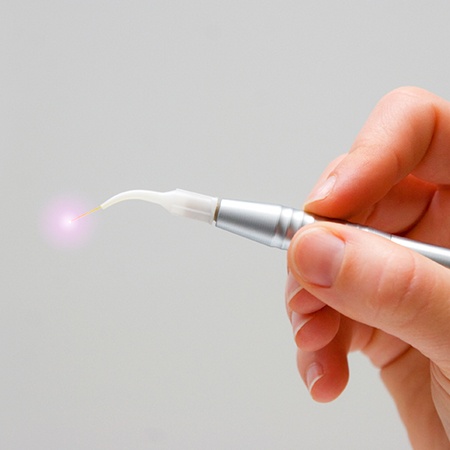 When we need to remove damaged or infected gum tissue, we prefer to use a soft tissue laser over a traditional scalpel. A laser can be more precisely aimed, letting us remove only the affected tissue in question. It's also a quiet, more comfortable alternative to traditional dental instruments, and it can even cauterize exposed blood vessels almost instantly, meaning you'll have little, if any, bleeding to deal with at the end of your treatment.
CEREC Dental Implant Abutments & Dental Crowns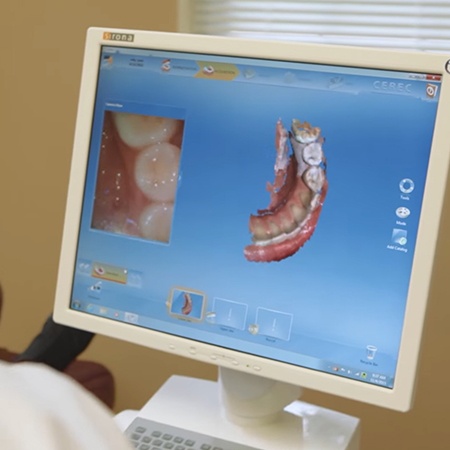 With CEREC, we can design and create crowns in-office instead of having to wait to hear back from a separate laboratory. The implant prosthetic's design will be based on a thorough scan of your mouth, and as a direct result the restoration will be customized to fit as perfectly as possible. Also, we can make the crown on the same day as taking the digital impression, so there will be no delay between preparation and placement.