Surgical Periodontics – Louisville, KY
For Patients with Complex Periodontal Needs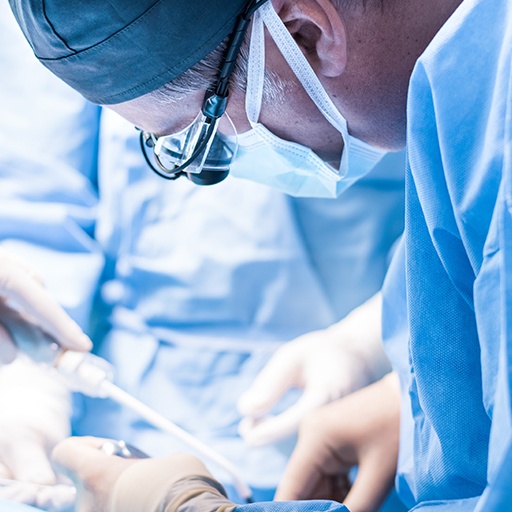 Some patients have relatively simple periodontal issues that can be dealt with through nonsurgical means. For those with more extensive needs, Dr. Cordini can offer multiple forms of periodontal surgery, all performed with a gentle touch and an excellent chairside manner. We'll always aim to complete your treatments in as few visits as possible so that you won't have to wait as long to start taking advantage of your restored smile. Get in touch with us today to learn more about our options for surgical periodontics in Louisivlle, KY.
Why Choose Cordini Periodontics & Implants for Surgical Periodontics?
One-Stop Shop for Periodontal Services
Advanced Solutions for Gum Disease
Kind Dentist with Gentle Chairside Manner
Crown Lengthening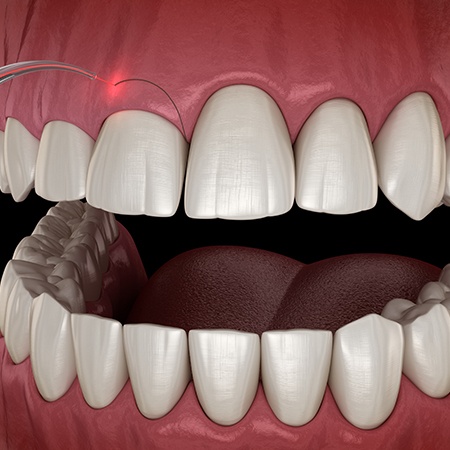 Have you been told that you can't get a dental crown because your gums are in the way? The solution is to remove the tissue that isn't needed to reveal more of the healthy tooth structure underneath. This process, called crown lengthening, can be completed in less than one hour. Note that this treatment might also involve removing small amounts of bone tissue. Don't worry; only the tissue in the immediate area next to the tooth in question will be treated.
Bone Grafting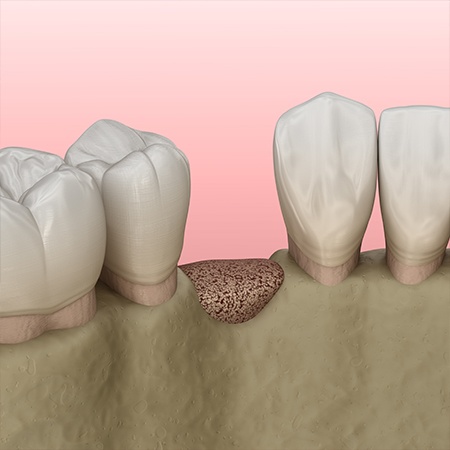 You may be told that you need bone grafts before you can receive dental implants. To put it simply, tooth loss ultimately causes the jawbone to break down, and we need to rebuild it before the implant surgery. To do so, we can take bone from elsewhere in your body (such as the hip or a healthier part of the jaw) and transplant it to the area in question. Over time, the grafted material will become integrated with the jaw, which will start producing new bone tissue of its own.
Gum/Soft Tissue Grafting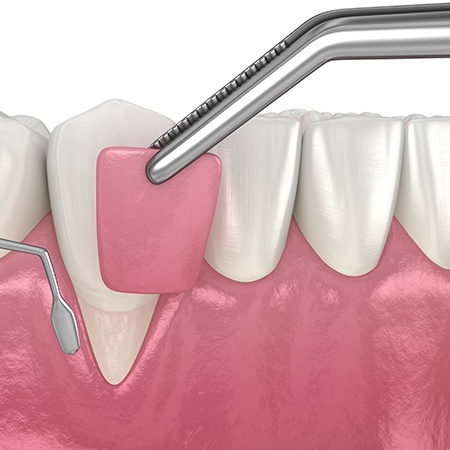 As your gums start to recede due to gum disease, your teeth will start to look longer than normal. You may also notice them becoming more sensitive as the roots are exposed. By taking a small amount of tissue from the roof of your mouth and attaching it to areas where recession has occurred, we can protect your teeth, restore balance to your smile, and make it easier for you to enjoy your favorite hot and cold foods again.
Sinus Lift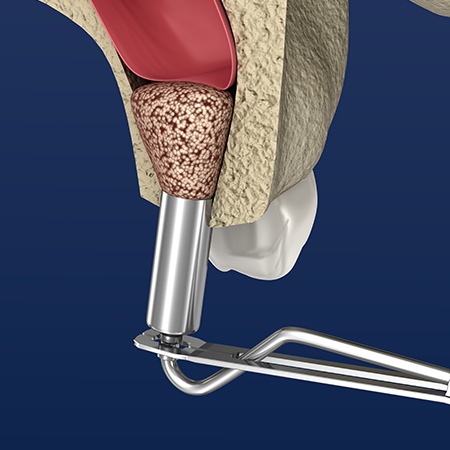 Sinus lifts can be thought of as a special kind of bone graft. It's another way to add height and density to a jawbone that has started to degrade after tooth loss. However, it also serves the purpose of moving the sinus cavity up and away from the area where the dental implant needs to be inserted. This procedure may be recommended if you are missing the teeth near the back of your upper jaw.
Pocket Reduction Surgery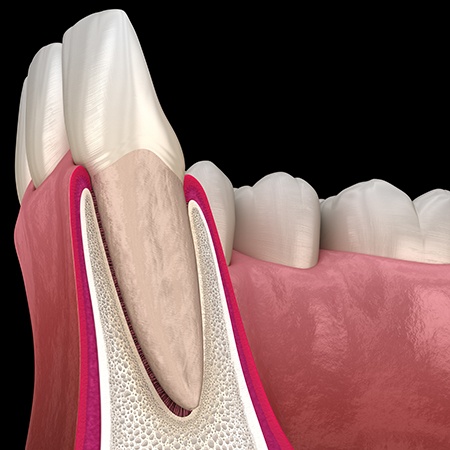 Normally, the pockets between your teeth and gum tissue should only be about 2 to 3 millimeters deep. As bacteria destroy the nearby tissue, the pockets will grow bigger, creating even more space for harmful organisms to hide. If your pocket is 5 millimeters deep or more, pocket reduction surgery may be required. The process involves removing the disease-causing bacteria while also encouraging the surrounding tissue to heal itself.
Wisdom Tooth Extractions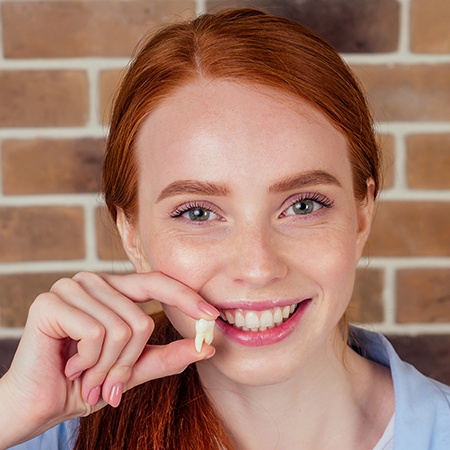 Wisdom teeth usually try to erupt around the late teens and early twenties. Unfortunately, the lack of room means that they more often than not get trapped, leading to pain, overcrowding, and even infections in the mouth. If there are any warning signs that wisdom teeth are likely to cause problems, we can remove them with a minimal amount of discomfort thanks to our advanced technology and modern periodontal techniques. Get in touch with us if a young adult in your life is due to receive their wisdom teeth soon.