Emergency Dentistry – Louisville, KY
Don't Lose Any Time in Relieving Dental Pain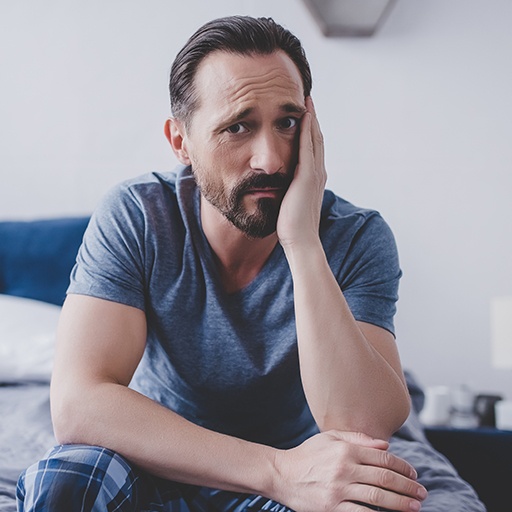 Dr. Cordini is experienced in treating all kinds of periodontal issues – including those that require urgent care sooner rather than later. Get in touch with our periodontal office right away if there's an issue with your teeth and gums that needs immediate attention; we'll make time to see you as soon as possible, and in the meantime, we'll give you advice regarding what you can do in order to prevent any further pain or dental damage until you reach our periodontal office for emergnecy dentistry in Louisville, KY.
Why Choose Cordini Periodontics & Implants for Emergency Dentistry?
A Caring Dentist with Excellent Chairside Manner
Sedation Options for Nervous Patients
A Team That Always Gives You the Time You Need
How to Handle Common Dental Emergencies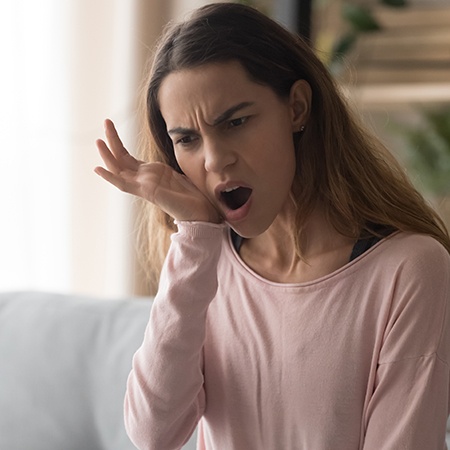 A dental emergency could describe anything from an infection to an injury. We'll need you to tell us the details of your situation – including the symptoms you're experiencing and what led to your current situation. We will give you advice over the phone to help you get control of the situation before you head over to our periodontal office for treatment. Below are a few useful tips for dental emergencies that tend to occur particularly often.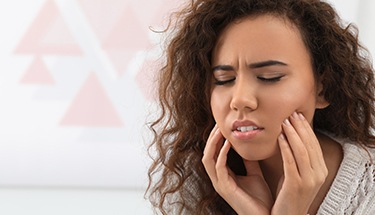 Toothaches
There might be food debris between your teeth, so try removing it with dental floss. Use pain medications such as ibuprofen to keep yourself comfortable until you can be treated. If you see any swelling, you can keep it down by applying an ice pack or a cold compress to the area.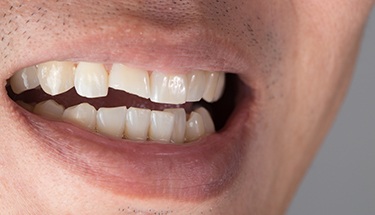 Chipped/Broken Teeth
Gather the broken pieces and store them in a container for safekeeping. Bring them with you to your appointment if you can. Protect your tooth in the meantime; avoid using it to bite or chew your food, and make sure the area stays as clean as possible. If there are any jagged areas, you can cover them with a piece of sugarless gum.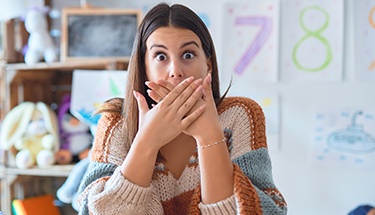 Knocked-Out Tooth
A knocked-out tooth can potentially be saved if you act quickly enough. Call us immediately and arrange for an appointment in less than an hour. To preserve the tooth, pick it up by the crown, gently rinse it off, then either put it back in its socket or store it in the space between your teeth and cheeks.
How to Prevent Dental Emergencies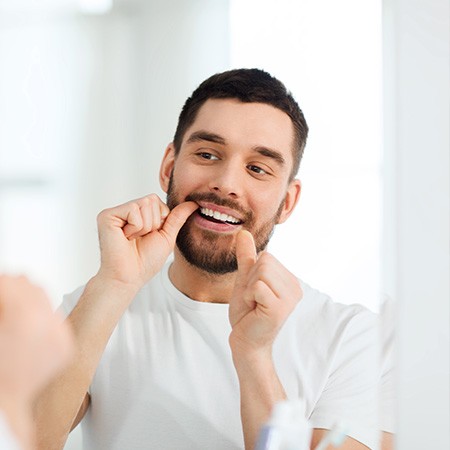 The odds of suffering a dental emergency will never be zero, but your teeth and gums will be much safer in general if you:
Brush and floss two times every day.
Schedule at least two dental checkups and cleanings every year.
Reduce the amount of sugar you eat and drink during the day.
Never use your teeth to crunch ice, open packages, or bite your fingernails.
Get a custom mouthguard for playing sports.
The Cost of Treating Dental Emergencies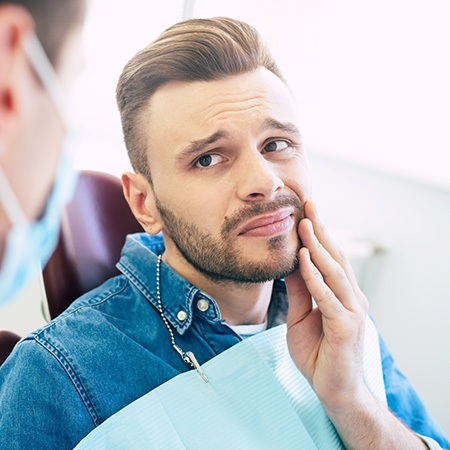 How much will your emergency visit cost? You might not find yourself asking that question until you've already arrived at our periodontal office, but it's one that you'll definitely need to consider. Naturally, the type of emergency and the kind of treatment it requires will influence the amount you pay in the end. We'll always go over your options and explain the costs involved so that you're never caught off guard when you see the final price.