July 15, 2021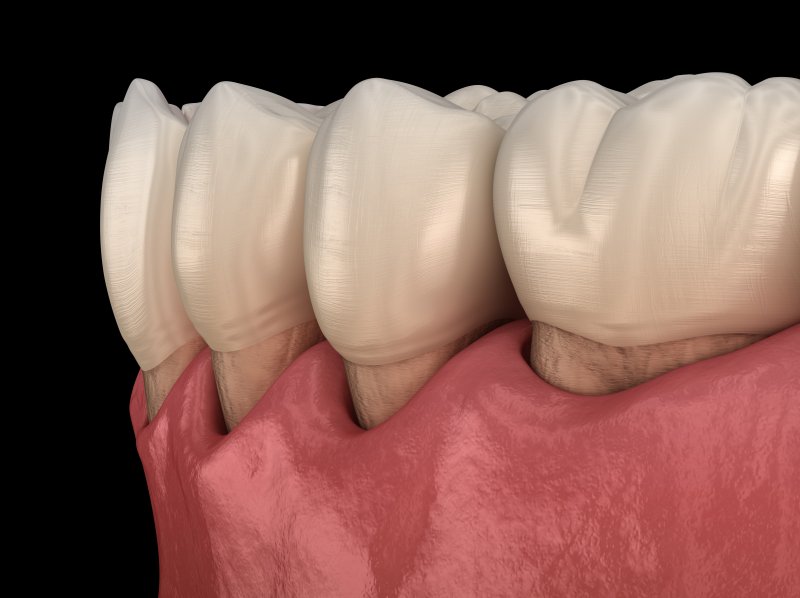 You've been battling with gum disease for a while now, and your periodontist has told you that it's gotten to the point where a tooth extraction has to be performed. Will having your teeth removed really help treat your gums? And why is the procedure even necessary in the first place? Understanding the answers to these questions will go a long way towards helping you feel in control of your situation even while dealing with a serious oral health issue.
Why are Tooth Extractions Performed?
No matter what the situation, tooth extractions are only performed if there is no way to restore your oral health while keeping your natural smile fully intact. For example, if a tooth is so badly broken that a crown cannot be attached to it, then the best choice may be to remove and replace it altogether.
When it comes to gum disease, an extraction might be needed because the tissues anchoring the teeth to the skull have been severely damaged. Each tooth is held in place via the roots that are attached by ligaments and dental tissues. But when gum disease reaches its advanced stages, harmful bacteria may start to break down these tissues, and the teeth can come loose as a result. If the damage has reached the point where it's irreversible, it's better to have the tooth removed by a professional rather than to let it eventually fall out on its own.
Will Tooth Extraction Help Gum Disease Go Away?
Make no mistake: tooth extraction is not a treatment that is meant to cure gum disease. Rather, it's a procedure that is often performed as a consequence of gum disease. Even after the teeth are removed, the condition will remain. In order to stop the infection in your gums from causing any more problems, you'll need to undergo other procedures that focus specifically on periodontal health. In particular, scaling and root planing can be used to remove the plaque and tartar causing gum disease, allowing the mouth to heal. Antibiotics may also be prescribed as needed.
What Happens After the Extraction?
In addition to scheduling any follow-up treatments needed to deal with the gum disease itself, your periodontist will also consider options for replacing your teeth. Their recommendation will be based on your oral health situation and the number of teeth that have been lost. If you're considering dental implants, note that they will only be considered viable once gum disease has been successfully treated.
If you have any concerns about an upcoming extraction or why it's being performed, reach out to your periodontist immediately. You can count on them to answer your questions and help you understand why removing certain teeth could be a good decision for overcoming the negative effects of gum disease.
About the Author
Dr. Franco Cordini has been in private practice for over 20 years now. Having completed extensive specialist training for periodontics at the University of Louisville, he is well-versed in the treatment of gum disease in all its forms, including severe cases where a tooth extraction may be required. If you have concerns about your periodontal health or want to learn more about the treatments available for gum disease, reach out to Cordini Periodontics through his website or by calling (502) 425-5010.
Comments Off

on Does Gum Disease Go Away After a Tooth Extraction?
No Comments
No comments yet.
RSS feed for comments on this post.
Sorry, the comment form is closed at this time.