May 28, 2021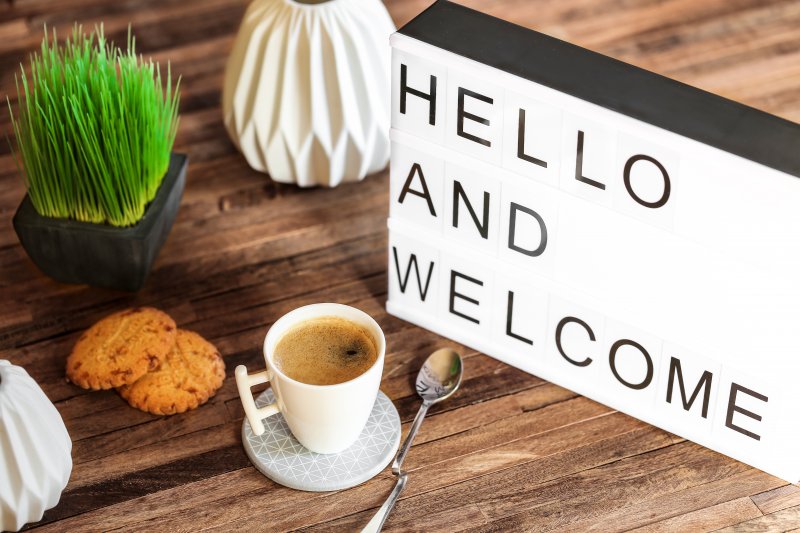 Welcome to our new blog! We are excited you're here. While our entire website is designed to help you get to know our team, learn what we are all about, and explore our patient-centric dental services, we wanted to create a specific space dedicated to everything from trends in the world of dentistry to team updates. That way, you have a reliable, consistent, informative resource at your fingertips any time of the day or night. Until then, we encourage you to keep reading to learn a little more about Cordini Periodontics and Implants!
Meet Your Friendly Periodontist, Dr. Cordini
Although Dr. Franco Cordini originally had a successful career in banking, he knew deep down that he wanted something more. This led him to go back to school, attending the Creighton University School of Dentistry for his dental doctorate. To be of even greater service to his patients, he completed extensive training in the field of periodontics. For the last two decades, he has been using his clinical expertise, patient-centered approach to care, and genuine passion for his craft to help his nearby patients achieve smiles that are as healthy as they are beautiful. This is extremely rewarding for him, and he looks forward to many more years of providing the absolute best dentistry has to offer for patients looking for a dentist or periodontist in Louisville.
Multiple Dental Services, 1 Trusted Team
Going to the dentist near you may not be your favorite activity, but having one trustworthy, familiar, skilled team waiting in the wings makes the whole experience exponentially better. That's why we are proud to offer multiple services, from state-of-the-art dental implants to last-minute emergency dentistry under one roof. Every step of the way, you can expect the same meticulous, patient-focused, quality-first care. You deserve nothing less!
What Makes Cordini Periodontics and Implants Different
There is no room for error when it comes to your smile, which is why finding a true expert is a top priority. Dr. Cordini has undergone extensive training outside of dental school, allowing him to provide periodontal therapy, wisdom tooth extractions, dental implants, and more. Plus, he has roughly two decades of hands-on experience as well! With him, you'll never be rushed in and out of the office. Instead, you can expect personalized attention combined with the latest in proven dental technology, all in a modern dental office near you.
We Look Forward to Seeing You Soon!
Whether you are a new patient or a long-time friend at this point, Dr. Cordini and our team look forward to providing you with the absolutely beautiful, fully functional smile you deserve. We are always just a phone call away if you would like to make an appointment with our dentist near you. Otherwise, check back regularly for more blogs!
Comments Off

on Welcome to Our Blog!
No Comments
No comments yet.
RSS feed for comments on this post.
Sorry, the comment form is closed at this time.